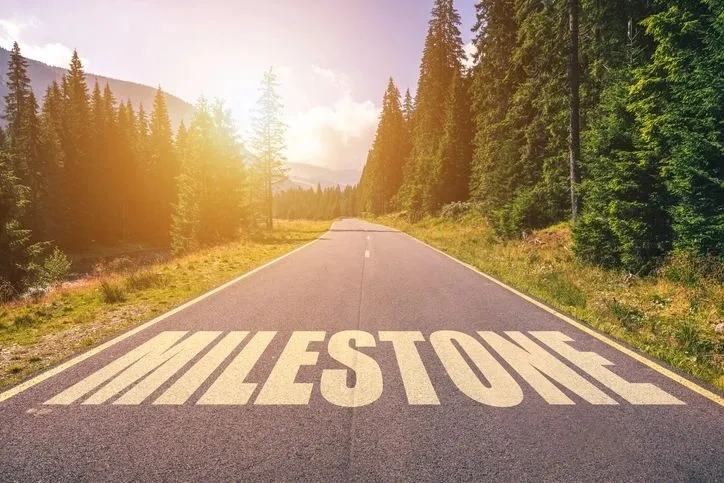 Leveraging Your Nonprofit's Major Milestones for Fundraising
Most small and midsized nonprofit organizations run on shoestring budgets. Their primary fuel comes from the passion, care, and a sense of community service that seems innate in the people who start and work in nonprofit organizations. On a day-to-day basis, nonprofit leaders often wear so many hats that they sometimes forget to slow down and celebrate their successes. But friends, today I want to remind you of two important things:
There are always reasons to celebrate.
Celebrating your nonprofit's success can and should include fundraising!
Yep. Here I go again with the fundraising. You know I can't help myself. Nonprofits can't operate, sustain, or thrive on passion alone. And anyone who has worked in this industry for any amount of time knows that funding doesn't simply fall from the sky. Thus, fundraising should always be front of mind for nonprofit leaders and board members. And, I can think of few better fundraising opportunities than those that are associated with celebrating your organization's successes!
Did your nonprofit just hit a major programmatic milestone? For example, one organization I work with just reached the "1,000 clients served" goal that its board envisioned several years ago when they created a new community-based program.
Is your organization looking ahead to a major "years in operation" milestone? For example, I'm currently assisting a nonprofit as they plan for their 10-year anniversary milestone later this year.
Organizational milestones are subjective and can only be defined by your leadership team. Sure, time and/or program-based milestones are the most obvious, but a major achievement for your nonprofit could be something as ordinary as unveiling a new brand identity. Or celebrating the success of your 5-year strategic plan goals and/or the launch of your new 5-year strategic plan.
You get my point, friends. If you can identify the milestone, you've got a reason to celebrate it! And what better way to celebrate than with a fundraising campaign?! Seriously!
Please keep in mind, a fundraising campaign is so much more (and, trust me, way more impactful) than a fundraising event. You will rarely see me write about fundraising events because, well….they have proven time and time again to be the least efficient and effective fundraising method. But, executed well, a fundraising campaign to celebrate an organizational milestone can energize existing donors, attract new donors, and give your nonprofit a boost of funding and momentum to move towards its next milestone.
A few tips to keep in mind as you consider celebrating your nonprofit's next milestone with a fundraising campaign:
Start planning and publicizing early. Obviously, this is easier to do when you're planning for a time-based milestone. If you know that your organization is hitting its 20-year mark next year, you should start planning right away. It takes at least 6 months to plan and implement a successful milestone campaign. Planning a campaign for a service-based milestone should also start early. While it can be tricky, proper data tracking and forecasting can give the nonprofit leader a sense of when that 1,000th client will be served, for example, and planning can still begin with confidence.
Create a goal and stay laser focused. The very first thing to consider when sitting down to plan a milestone celebration campaign is how much you want to raise. I know this seems like an obvious statement, but I've seen nonprofit leaders start out with a fuzzy goal or with no numeric goal at all. That is not a good look, friends. If you don't have a firm goal in place from the beginning, everything else in terms of your planning and execution will struggle. Starting with the end goal in mind will inform everything from who you approach for sponsorships, to how much you ask individual donors to contribute, and how much you spend on getting the word out. You absolutely must begin with a firm goal.
Brand your campaign and publicize, publicize, publicize! Is your organization turning 10 years old next year? How about a "$10,000 for Ten Years" campaign? Whatever the milestone, figure out a catchy theme to brand it with. Then, talk about it all the time, to everyone, everywhere. Social media, website, newsletters, public presentations, etc. Lead-up publicity is super important because you need people to know your campaign is coming before it ever begins. You also need to build a publicity plan to highlight the campaign's progress and additional organizational success stories once you launch and throughout the duration of your campaign.
Create your campaign messaging. Once you have a goal in mind and your catchy branding theme, it's messaging time! Campaign messaging should include your case statement, success stories you've gathered along the way to your milestone, and most importantly, stories about where you're heading in the future. Always remember to look forward more than you look back…people care much less about where you've been and will typically give more when you articulate where your organization is going in the future and why it matters.
Target, launch, and ask. It's always smart to spend some time identifying the key donor prospects you want to target during your campaign. Also consider creating a gift range table to give yourself a better picture of the various combinations of gifts and gift amounts that help you meet your goal. Failure to spend this sort of planning time for your campaign will surely result in willy-nilly fundraising and less than optimal results. Once you have all your target data in place, plan your launch and then get out there and start asking!
In terms of the asking during your milestone campaign, please try to be as intentional and strategic as possible. Refer to your list of targets and utilize your gift range table to prioritize and solicit your highest level donor prospects. Be clear about who should be asked personally (in person or by phone) and who can be asked more indirectly (via email or mail, for example), and always remember to utilize your website and social media platforms to capture the many small gifts that will help reach your goal (and acquire new supporters in the process).
Friends, this is definitely a simplified version of campaign planning, but my point is simply to encourage you to think about milestones as opportunities to raise money and awareness for your nonprofit. In closing, one more quick word about events as fundraising tools to commemorate milestones. While I stand by my earlier comment about the overall ineffectiveness of fundraising events, the truth is that people still love a good party, right? So, instead of making your milestone fundraising all about the event, I encourage you to consider making your event the culminating celebration to close out your successful fundraising campaign.
So, what's your organization's next milestone??